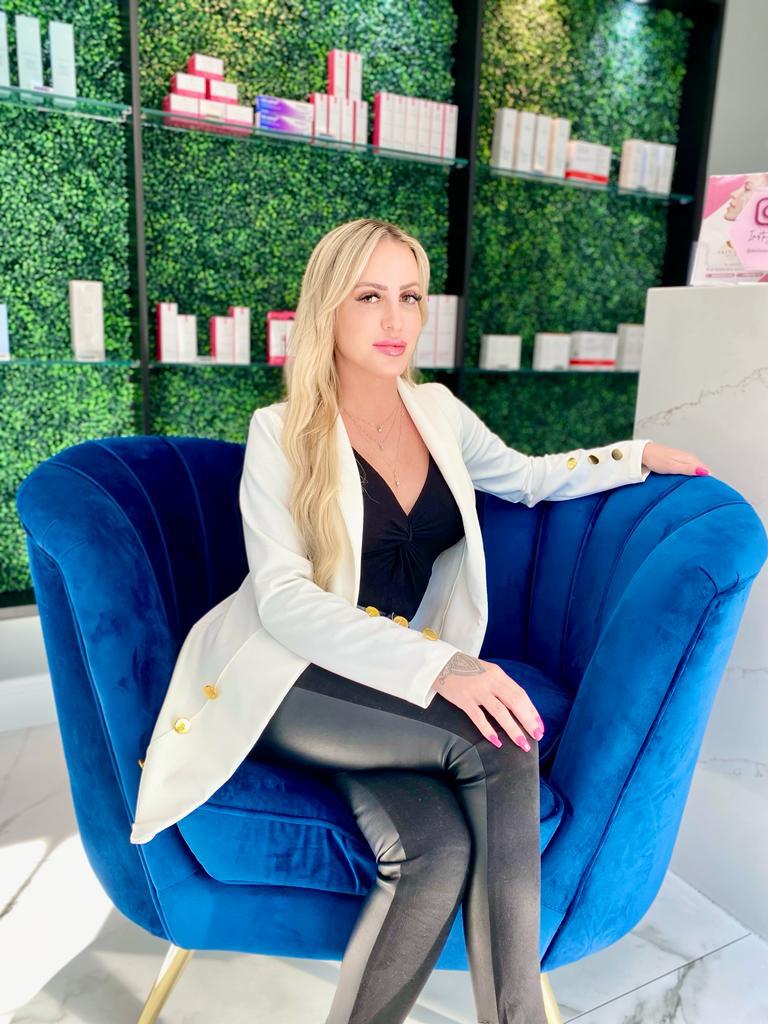 Rebecca is a devoted mother, a founding entrepreneur of Skin Beauaute Med Spa with two branches, and a licensed medical esthetician. She received a degree in Anatomy from Havard and specialized in Advanced Cosmetic Procedures licensed by the Massachusetts Estate Board. 
Rebecca has her achievements, certifications, and specializations. She is synonymous with much experience in the aesthetics market, which has taken place in the area since 2013, building a success story, love, and dedication to her profession and everything she does. thousands of clients she has served over the years, she is known for her attention to detail and the results she can achieve using various techniques to enhance skin and beauty.
 made Skin Beaute Med Spa one of the most respected companies in its field, thanks to the Energy and DNA that Rebeca brought to her business, the effort to offer the best spa experience available, and spa services provided by a team of estheticians and hardworking nurses, Skin Beaute is dedicated to all aspects of beauty enhancement, including all skincare treatments, laser treatments, Botox and Dermal Fillers, Eyebrow Microblading and Permanent Makeup.
Throughout her career, Rebeca also qualified as a Licensed Instructor by the Massachusetts State Council, and today she is a Woman who inspires other women by showing that yes, it is possible to be a dedicated mother, successful businesswoman, doctor, and balance manager of the family, health well living and business.
Rebecca was happy to consult with you to help you determine the best "beautiful you" approach.
Get to know the visionaries behind our artistic collections, photo shoots and hair shows.